I had a shower at home for the first time in a while today, it feels great to smell of soap for once!
However, we did have to change the surgery dressings. It's the first time i've seen my back since they took the staples out, and it looks like a panda with a zip up the middle. Kat took a photo…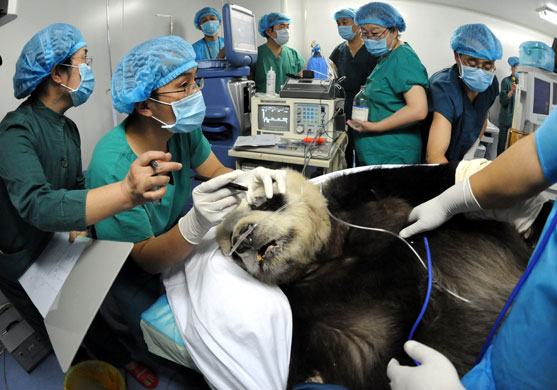 ---
It's been a week since the surgery. In which time I have watched 4 series of Justified and 3 series of Breaking Bad.
The maths is a little scary. 52 episodes of Justified & 33 episodes of Breaking Bad @ roughly 45 minutes per episode is 3,825 minutes of viewing time. Sounds like a big number, but if you convert it to hours, it's worse still @ 63:45 hours. Surely 2.66 days sounds better? Who am I kidding, I've also read two 600 page books and spent some time with the family.
I look forward to sleeping normally again….please!! Unfortunately I still have 21 episodes of breaking bad and an entire series of Game of Thrones to watch. I'll let you do the maths on that!
---
---